Benefits of Using an Agent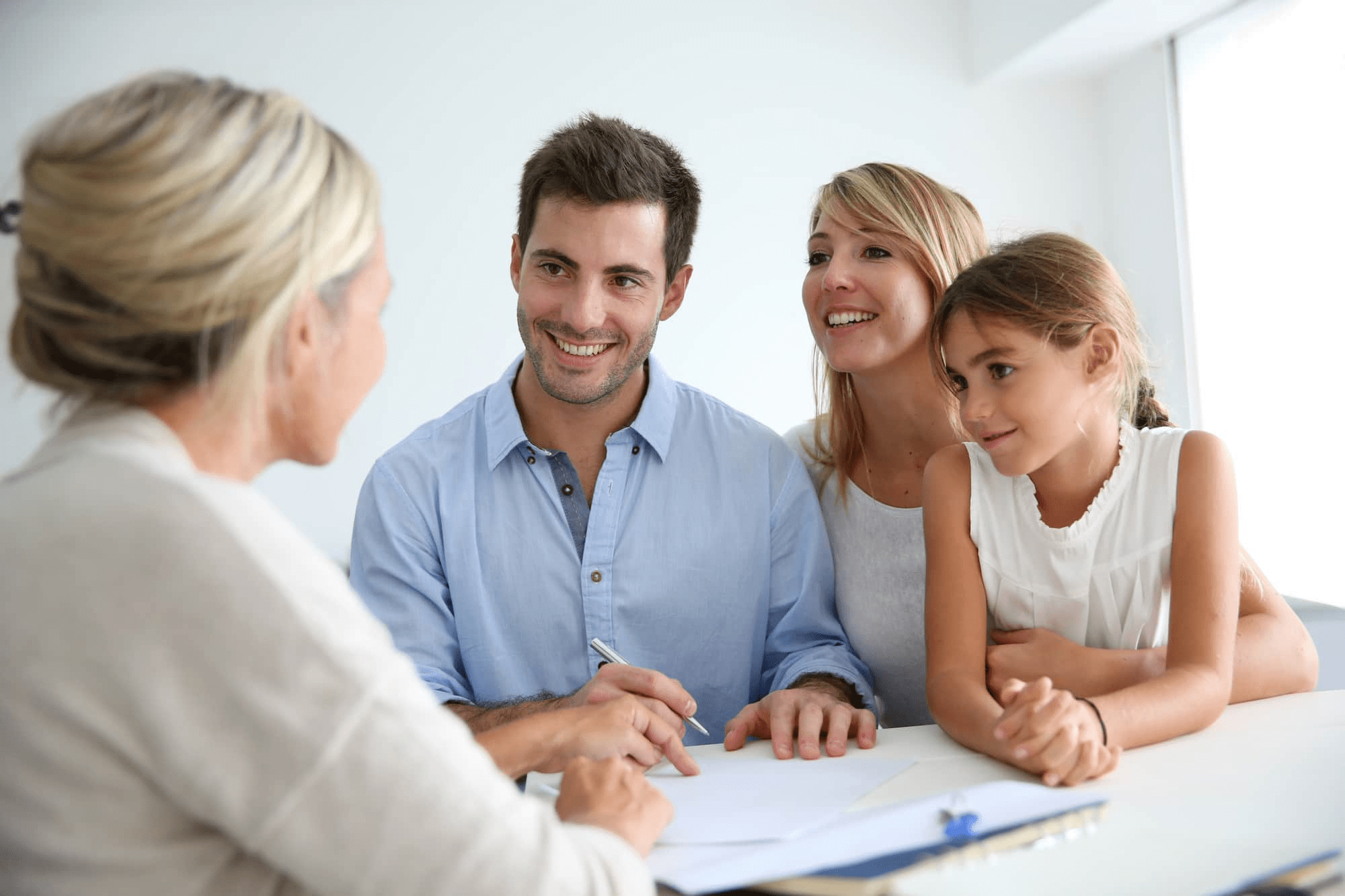 If you're thinking of selling your home; your mind may be swirling with questions about the process. While it may be tempting to try selling your home on your own, there are many reasons why you may want to consider working with a professional real estate agent. Here are just a few of those reasons:
Real estate agents can help price your home to sell.
Generally, as the seller, your primary goal is to sell your home as quickly as possible at the best price, so you can move on to your next place. However, a significant factor in making a quick sale is ensuring your house is appropriately priced for the market. As the homeowner, it's easy to think you know what your home is worth, but there's likely a bit of subjectivity that goes into your estimate.
A real estate agent has a more fact-based process that involves pulling comparable recent home sales within a specified radius and reviewing your home against these to determine a fair asking price. If he or she is a professional with no emotional attachment to or biases against your home, your real estate agent can guide you in setting a competitive price that makes sense for the real estate market in your area.
They have home selling expertise.
Whether you've sold a home in the past or this is your first time, working with a real estate agent can help you gain home selling knowledge that only an expert can provide. That's not to say tackling the process on your own is impossible. However, since a real estate transaction is likely one of the largest financial transactions you'll ever make,1 it makes sense to leave the ins and outs to a professional to help ensure all goes smoothly.
Real estate agents offer valuable professional service.
As a seller, you can expect to pay a commission to your real estate agent at the closing. That factor alone is the reason behind many "For Sale by Owner" situations. However, it's worth noting that many real estate agents offer their sellers certain perks at no additional cost, such as a professional photographer to take beautiful photos of your home, a deep-cleaning session, staging advice and more. All of these extras can make a big difference when it comes to how quickly your home sells and may not cost you anything out of pocket.
Real estate agents recommend ways to sell your home faster.
One thing most sellers wrestle with is whether they should tackle certain home improvement projects before listing their home for sale. A real estate agent can offer advice that will help you make an educated decision before you invest in a big home project that may or may not pay off during the selling process.
Only real estate agents can get your home on the multiple listing service (MLS).
One of the biggest challenges of selling a home without a real estate agent is finding the best way to distribute your home listing to potential buyers. Advertising is a pay-for-play process, so selling your home on your own will require you to spend money up front in order to get your listing in front of as many eyes as possible. Working with a real estate agent provides your home access to the MLS, which is generally considered to be the primary system all real estate agents use to search for the most up-to-date home listings. MLS listings are what most buyers look at when searching for a home.
Real estate agents have important connections.
Another benefit of working with a real estate agent is his or her access to valuable connections in the industry. Whether it's putting you in touch with pros who can help with home repairs or simply sharing your listing with other real estate agents in their office who may have interested clients, your real estate agent can offer resources that may be superior to tackling the process alone. They market your home professionally.
Marketing your home doesn't begin and end with the listing.
There's much more that goes into it. Real estate agents are constantly marketing your home via their own websites, social media, videos, flyers and through events like open houses or broker luncheons. That alone may be a great reason to work with a real estate agent to sell your home. Not only is marketing your home on your own time-consuming, but you may not necessarily have access to all of the tools that a real estate agent has at his or her disposal.
Real estate agents take the time, so you don't have to.
Speaking of time, selling a home requires a significant time commitment that most people simply don't have. If you have a job or a family, it will be challenging to manage the entire selling process, from marketing your listing to scheduling showings and handling negotiations. Working with a real estate agent takes all those responsibilities out of your hands and allows you to focus on other things like keeping your home show-ready and finding a new home to move into once your current home sells.
Real estate agents handle the negotiation process professionally.
One of the trickiest, yet most important, aspects of the selling process is handling negotiations with potential buyers. A good real estate agent will tackle negotiations professionally and work hard to sell your home for the maximum price, so you don't have to give up any additional sale proceeds aside from agent commissions. Real estate agents handle negotiations day in and day out, so you can feel confident in their ability to look out for your best interests.
Real estate agents can offer objective support.
Let's face it: selling a home is an emotional process. Your house is more than just four walls and a roof; it's the place you called home and where you created memories that are special to you. Hearing feedback from potential buyers could be a tough pill to swallow – whether it's something about the house or yard they don't like, or maybe they do like the house but offered a lower price – having a real estate agent with an objective mindset can help to keep your emotions and stress at bay.
Testimonials
" Madeleine was positive, energetic, and available throughout the entire process. She was the consummate professional as she dealt with our specific needs and wants with style and grace. Thank you to Madeleine and the staff at your NW office. What was a potentially emotional process for us was made so much easier by the professional and efficient handling of all aspects of the sale of our home. "
- Anne Clingman
" Madeleine has handled my referrals flawlessly and professionally. My owners and tenants' opinion of me included who I recommend to them and all have come away impressed with Madeleine's energy, creativity, professionalism and skill. Madeleine is honest, a great communicator and gets the job done. "
- David J. Weislogel Broker, Barker & Calkins, Inc
" Sonya and I have know Madeline Rose for close to 30 years. We lived at Waverly Yacht Club starting in the early 90's, she sold our place for us in 1998 for a nice gain. We just bought another place there through Madeline and plan on moving back in sometime soon. Madeline was also very knowledgeable about the property, the HOA and maintenance. She was professional, friendly, courteous and prompt. It was an easy and enjoyable experience. We will continue to use Madeline for all of our PDX Real Estate transactions and can't recommend her enough. If you want a kind and assertive Pro, she is the one. "
- Sonya & Thomas Kern
" Madeleine Rose has been a devoted founding Board Member of Bridge Meadows. She has been there every step of the way to bring this innovative community to life. Madeleine believes that every child deserves a loving family and the chance to achieve their dreams. Madeleine has been instrumental in her outreach to share the story of Bridge Meadows garnering the support of the Windermere Foundation and many others who now believe in Bridge Meadows. We are so grateful for Madeleine's enthusiasm, dedication and never ending support of Bridge Meadows! "
- Derenda Schubert., Ph.D. Executive Director, Bridge Meadows
" Madeleine is a no-nonsense realtor who is not afraid to speak the truth about quality or pricing. She is frank. funny. and a great pleasure to work with. She managed our offer and counter offer while out of town on vacation in Texas, an example of her dedication to us. Her advice was solid and her interactions with colleagues made it clear to us she was easy to work with. I can recommend her without reservation and will use her again! "
- Mary Minette
" Madeleine Rose has been my go to realtor for over 6 years. She has helped me sell 3 homes and buy 2 homes. She is concise, predictable and extremely professional. She knows her market and what needs to happen to buy/sell a home. My last home purchase had 3 competing offers in less than 24 hours. Madeleine told me what I needed to do in order to close the deal and it worked... with no egregious heroic measures on my part... just solid and too the point. Her strong community connections enable seamless transactions. I would never trust another. "
- Lane Hickey
" Buying or selling in today's tough residential real estate market requires a realtor that knows value. the neighborhoods, the lenders and their financing requirements. When my wife and I decided it was time to sell and downsize, Madeleine Rose of Windermere was our realtor of choice. Madeleine has the experience and knowledge to make things happen and get the job done. She priced our home appropriately and promptly advertised and marketed our home to realtors and the public. Traffic was brisk at our home and when we put up the SOLD sign and closed on our property, other for sale homes in the area stood idle. Madeleine had done a super job. Buying or selling a home is stressful, but with Madeleine as our SUPER REALTOR we were in good hands and confident a sale wasn't just an empty promise Madeleine made it happen. Whether you are buying or selling residential real estate, I highly recommend Madeleine Rose. "
- John C. Etter, Attorney at Law
" Madeleine Rose has been with me in 5 different buy/sell real estate transactions over the last 8 years. She always represented my interests in a very professional manner ... keeping me informed with the latest transaction details and helping me achieve the highest possible financial gain in each transaction. I am most willing to recommend Madeleine to any one needing professional help with a real estate transaction. "
- Frank Richter
" I have been a licensed real estate broker for 25 years, have worked with Madeleine Rose for nearly all of those 25 years and have known her for even longer. Since I own my own small property management firm dealing exclusively with single family management, I do not have the time, resources or expertise to sell. Madeleine has handled my referrals flawlessly and professionally. My owners and tenants' opinion of me included who I recommend to them and all have come away impressed with Madeleine's energy, creativity, professionalism and skill. Madeleine is honest, a great communicator and gets the job done. I would not hesitate to recommend her for any project or listing and will continue to do so. "
- David J. Weislogel, Broker, Barker & Calkins, Inc
" Madeleine was absolutely wonderful, from start to finish. She made us feel so comfortable and explained everything to us (we were first time home buyers). Anytime we needed her she was there, I have never worked with anyone so attentive. She was a bright spot even in the moments of uncertainty and chaos. How can you improve perfection?! Madeline is a gem! I would and have already recommended Madeline to our friends & family. My husband and I could not be more thrilled with the service. guidance and assistance she provided us-she made this process so simple for us, we really got spoiled! I never thought buying a house would be so easy. ln 5 years, when we sell this house and buy our dream home, we know who to call! "
- Lindsay and Travis
" Madeleine helped us with the sale of our property in Beaverton. We really enjoyed working with Madeleine! She is professional, extremely capable and very sensitive to her client's needs. In addition, she is flexible and will very work hard on your behalf. We highly recommend Madeleine! "
- Mr. and Mrs. Johnson
" Best realtor ever, ethical, patient, sincere, easy going, nice personality, and dedicated to ensuring you are happy with your real estate endeavors. Madeleine works for her clients with dedication, perseverance, and professionalism. She is a major professional who ensures her clients needs are met completely. We are so happy to have her as our realtor and helping us through the entire buy and selling process as she did both us. "
- Dale and Suzanne Swales
Previous
Next